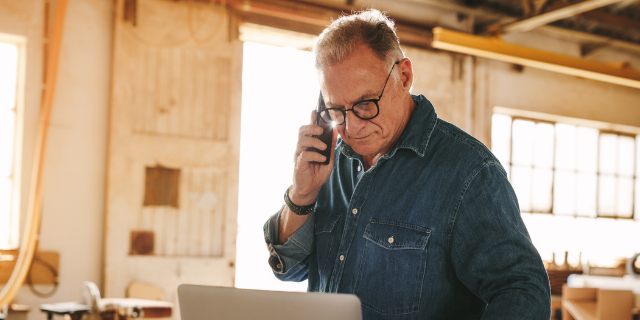 If you're a pro looking to boost your marketing efforts, find new customers and grow your business, then you may want to consider investing in a lead generation service. Services like HomeAdvisor can help you find new leads for potential clients, manage your projects and schedule, and even facilitate payments through the app. Here, we break down just three ways a lead generation service can help your business thrive.
1) It makes it easier for homeowners to find your business.
If you rely on word of mouth advertising for your business, then chances are, you're missing out on a host of potential customers. Using a lead generation service makes it easier than ever for homeowners to find your business and get in touch for a quote, so you can spend more time out in the field and less time focused on your marketing efforts. HomeAdvisor makes it easy for customers to find your business by simply searching for your specific trade and ZIP code — something word of mouth recommendations and newspaper ads can't do.
2) Lead generation services can give customers more confidence to hire.
Joining a lead generation service can help reassure homeowners that your business is a reputable company that gets the job done right. Services like HomeAdvisor provide your business with a personalized profile on the site. Here, you can share credentials, before and after pictures of projects, and testimonials from past customers to give potential clients confidence to hire. HomeAdvisor makes it easy to request ratings and reviews from homeowners to help you showcase your work.
3) You can take advantage of extra features.
Some lead generation services offer additional features with your membership. HomeAdvisor, for example, gives you the option to track and complete payments through the pro app, contact and keep track of customers, and organize your projects all in one place. Plus, you can adjust your settings to receive leads within your service area and capabilities.
Ready to learn more?
Find out more about joining HomeAdvisor here.
Stay Up to Date on Trends
Get the latest marketing & business tips in your inbox.